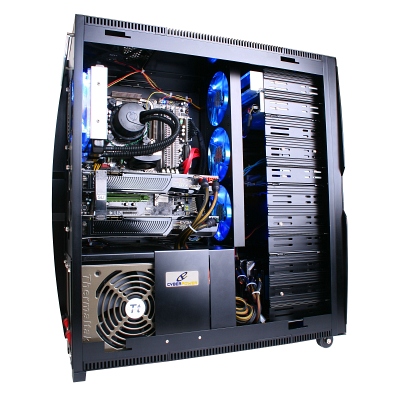 AMD's new Phenom II X6 six-core processor lineup offers an intriguing mix of price and performance which, when paired with the company's 890 chipset, makes for some interesting possibilities when pressed into service in a gaming rig.
CyberPower is rolling out their Gamer Dragon CrossFireX Ultimate and Gamer Ultra CrossFireX Pro gaming systems based around the AMD platform which should compliment the Radeon HD 5000 series graphics cards quite nicely.
Their Gamer Ultra CrossFireX Pro model is designed to get you into the game at a lower price tag without skimping on the performance while their Gamer Dragon CrossFireX Ultimate lives up to its ultimate tag which scales quite high with your choice of today's top end dual GPU graphics cards.